This is a duplicate test page
We Live What We Teach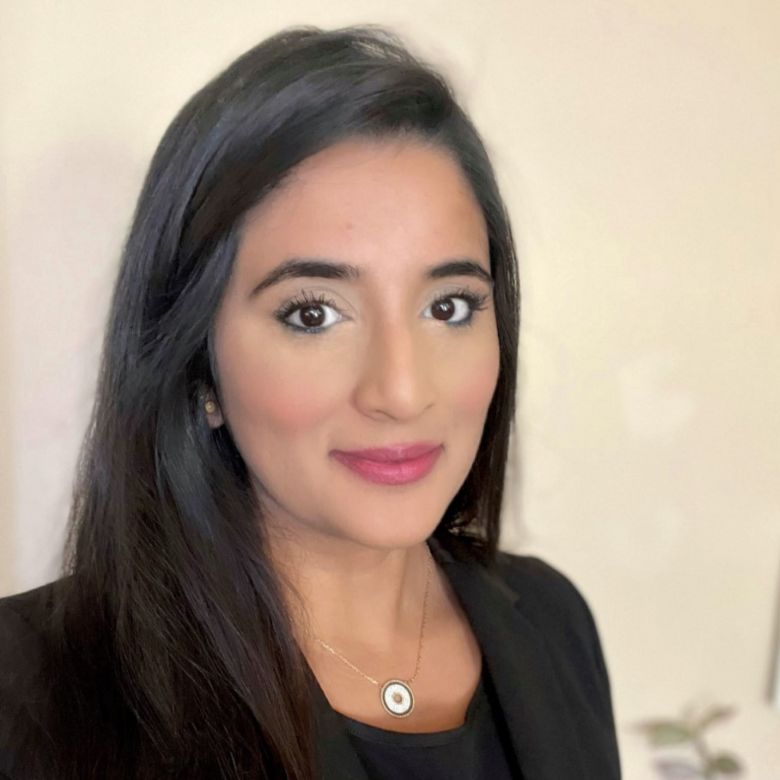 Dr.
Gurpreet Singh

, R.Psych
Age group I work with:

children

Language(s):

English,

Punjabi

Where I offer my services:

Online and In-person at Broadway location

When not at work I am:
 

Indian cooking, hiking, spending time with my family and young nieces, and being in nature. 

Favourite ice cream:

Vanilla bean and mango!

If I wasn't a therapist I'd be:

Event planner

Book recommendation:

Awakening Loving-Kidness by Pema Chodron, TV shows: Breaking Bad and Big Little Lies

 
**ACCEPTING NEW CLIENTS. CONTACT INFO@WISEMINDCENTRE.COM TO SCHEDULE.**
Dr. Gurpreet Singh is a Registered Psychologist with the College of Psychologists of British Columbia (#2551). She was born and raised in the Vancouver area and completed her graduate degrees and clinical training in the USA. She received her Doctor of Psychology (APA-accredited) and Master of Arts degrees in Clinical Psychology from Adler University in Chicago.
Each and every one of us has a mental health, just as we have a physical health. Both exist on a spectrum and it is a normal part of the human experience to acquire medical and psychological conditions, and/or to experience ups and downs in these areas. Just as we see medical professionals to get help with medical problems, it is normal to see a psychologist to get help with psychological problems. Unfortunately however, when it comes to getting help for our mental health, there is a lot more stigma. While this can make it difficult to seek help, remember that you don't have to suffer alone and more importantly, you don't deserve to. Taking care of your mental health is an essential part of being human.
Client Experiences: Dr. Singh has experience treating a range of issues including depression, anxiety, trauma, chronic pain, anger, chronic stress, eating problems, substances use, grief and loss, interpersonal and couples problems, sleep disturbances, work issues, and emotional regulation problems. She can also help you work through general emotional issues, situational stressors, learn more about yourself, let go of unhelpful patterns and problematic behaviors that are interfering with daily life, increase emotional resilience, self-esteem and identity issues, learn a skill, and achieve a behavioral goal, among many other reasons.
Treatment Approach: Dr. Singh uses evidenced based treatment approaches. She uses an integration of Cognitive-Behavioral Therapy (CBT) and Acceptance and Commitment Therapy (ACT). To treat trauma and posttraumatic stress disorder (PTSD), she uses Prolonged Exposure Therapy. Dr. Singh's approach to treatment is individualized and she highly values collaboration with clients and open and transparent communication. In the initial sessions, she works closely with clients to create a treatment plan based on current symptoms, goals, and needs. Dr. Singh believes that, while the treatment process involves a lot of learning, it also involves a lot of unlearning and having self-compassion is an essential part of this process.
Dr. Singh's therapeutic style is warm, non-judgmental, and compassionate, while also direct and challenging. Research tells us that the therapeutic relationship is an essential part of successful treatment outcomes. It is of utmost importance to Dr. Singh that the therapeutic relationship is viewed as safe and as a trusting space.
Clinical Experiences: In addition to working at Wise Mind Centre, Dr. Singh also works at an occupational rehabilitation clinic on an interdisciplinary team, treating adults who have been physically and/or psychologically injured in the workplace and struggle from chronic pain, depression and anxiety, and PTSD/trauma. In the trauma program, Dr. Singh often works with first responders (police officers, fire fighters, paramedics, dispatchers, and correctional officers), nurses, housing support workers, industrial workers, and truck drivers, in addition to various other occupations.
Dr. Singh has provided psychological treatment and assessment services in a broad range of settings. She completed a post-doctoral fellowship at Petaluma Health Center, a primary care clinic in the California Bay Area, where she worked alongside medical professionals and provided therapy and behavioral health and crisis consultations to adults, adolescents, children, and families. Dr. Singh completed her APA-accredited residency at the Student Counseling Center at the University of Nevada in Las Vegas (UNLV), where she provided individual, group,
and couples therapy and crisis consultations to undergraduate and graduate students. While at UNLV, Dr. Singh also worked as part of the eating disorder treatment team and as a behavioral consultant at the Student Health Center. In addition these, Dr. Singh has also worked in community mental health centers, outpatient medical clinics, academic settings, and forensic settings. In terms of group experiences, she has led mindfulness meditation and interpersonal processing groups, and taught psycho-educational classes on a variety of topics.
Client Diversity: Dr. Singh is committed to providing culturally sensitive and responsive treatment. She has worked with and welcomes clients of different ages, ethnic and racial backgrounds, gender identities, socioeconomic status, sexual orientations, physical abilities, and religious and spiritual beliefs. The bulk of her training years were spent serving the underserved and marginalized populations, an area of passion.
Outside of Work: Dr. Singh enjoys cooking, hiking, spending time in nature, travel and exploring new places, watching sunsets, a good T.V. series, and spending quality time with her family and nieces.
Services: Dr. Singh provides individual and couples services to adults (18+ years). She offers services in English and Punjabi. Dr. Singh's session rates start at $225 for 50 minutes. For trauma and couples services, session times will range from 65-80 minutes. For new clients, please first schedule a free 15-minute phone consultation by sending an email to: info@wisemindcentre.com
Please note that Dr. Singh does not provide treatment in the comprehensive DBT program.
The curious paradox is that when I accept myself just as I am, then I can change
To be beautiful means to be yourself. You don't need to be accepted by others. You need to accept yourself
Getting over a painful experience is much like crossing monkey bars. You have to let go at some point in order to move forward