Benjamin Pierce, Ph.D.
We Live What We Teach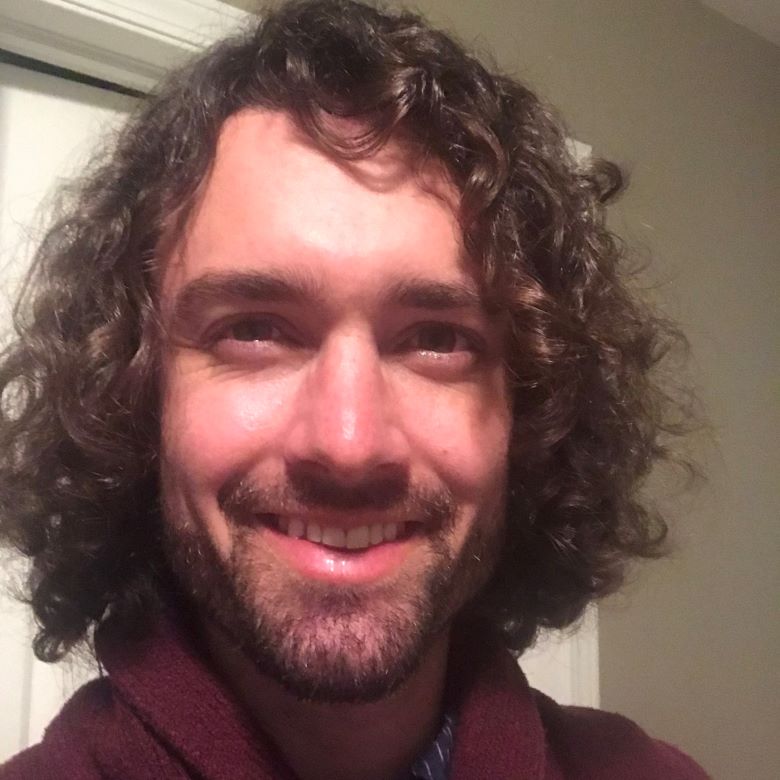 Dr. Benjamin Pierce, R.Psych.
| | |
| --- | --- |
| Age group I work with: | 17 years and older. |
| Language(s): | English |
| Where I offer my services: | Online and/or In-person at Broadway location |
| When not at work I am: | Enjoying moments with loved ones, or in a forest somewhere. If it's not raining I'm probably on a skateboard.   |
| Favourite ice cream: | Anything unexpected and wonderful. |
| If I wasn't a therapist I'd be: | An oceanographer or a florist. |
| Book recommendation: | All About Love by Bell Hooks. |
Please note that Wise Mind Centre is not a vendor of ICBC and WorkSafe BC. Dr. Benjamin Pierce does not accept ICBC or WorkSafe BC referrals.

Dr. Benjamin Pierce received his Doctorate in Clinical and Counseling Psychology from Utah State University, completed his doctoral internship at the University of Pennsylvania Counseling and Psychological Services in Philadelphia, and received postdoctoral training at the University of Minnesota Interventional Psychiatry Program. Ben has provided services in counseling centers, psychiatric outpatient treatment, and rural mental health settings as well as specialty clinics focused on chronic concerns with mood and anxiety. Ben is a registered psychologist with the College of Psychologists of British Columbia (#2784).
Ben's approach to therapy emphasizes meeting people in their lived experiences and walking alongside each person according to their needs and circumstances. Ben understands that some approach therapy with specific goals and intentions, while others come on the intuition of needing help and may be unsure where to start. Ben works to help his clients clarify and move towards the perspectives and practices that are aligned with vitality, meaning, and connection in their lives, while building flexibility around perspectives and practices that keep people stuck in trauma, fear, or shame-based patterns. In this process, Ben is committed to honoring and drawing from the unique strengths, wholeness, and wisdom in the lived experiences, identities, communities, and cultural histories of each person throughout the course of therapy.
Ben draws from expertise in acceptance-based, cognitive-behavioral therapies, behavior activation therapy, exposure-based therapies, and relational-multicultural counseling in his work. He is experienced in working with anxiety, obsessions and compulsions, chronic depression, perfectionism, burnout, shame, and eating/body image concerns, as well as the intersections of such concerns with identity development, life transitions, and relationship functioning. As these concerns can often emerge in response to traumatic experiences, Ben strives to cultivate safety to help notice and label the impacts of such experiences as well as to deal directly with trauma-related distress when it is important to do so. Relatedly, Ben sees value in using therapy as a space to name and reckon with traumas and challenges rooted in varied and intersecting experiences of marginalization.
Beyond his roles as a clinician, Ben finds interest and enjoyment in connections with family, friends, and community, as well as in forest wandering, skateboarding, city exploration, and math-based art. Ben is grateful and privileged to live on unceded ancestral Tsleil-Waututh, Squamish, and Musqueam lands and to have grown up in Calgary, on unceded ancestral Blackfoot/Niitsitapi, Ktunaxa, Stoney, Tsuu T'ina, and Michif Piyii territory. 
The curious paradox is that when I accept myself just as I am, then I can change
To be beautiful means to be yourself. You don't need to be accepted by others. You need to accept yourself
Getting over a painful experience is much like crossing monkey bars. You have to let go at some point in order to move forward