Dr. Carol Denniston, R.Psych.
We Live What We Teach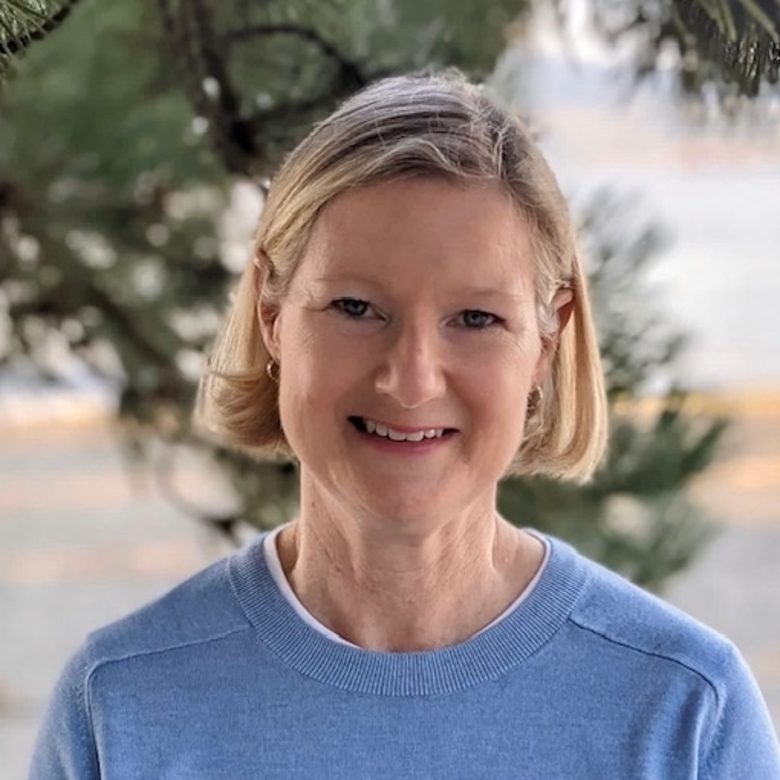 Dr. Carol Denniston, R.Psych.
| | |
| --- | --- |
| Age group I work with: | Adults |
| Language(s): | English |
| Where I offer my services: | Online and/or In-person at Broadway location |
| When not at work I am: | Spending time with family, friends, and my two rescue poodles. I also enjoy hiking and travelling to new places, and experiencing different cultures. |
| Favourite ice cream: | Cherry Garcia/Mint Chocolate Chip. |
| If I wasn't a therapist I'd be: | A veterinarian. |
| Book recommendation: | The Boy, the Mole, the Fox, and the Horse. |
Please note that Wise Mind Centre is not a vendor of ICBC and WorkSafe BC. Dr. Carol Denniston does not accept ICBC or WorkSafe BC referrals.
Dr. Carol Denniston is a Registered Psychologist (#1927) with 25 years of clinical experience. She received her doctorate in clinical psychology from the California School of Professional Psychology-San Diego (APA accredited) in 1996. Dr. Denniston has an extensive clinical background assessing and treating adolescents and adults with a wide range of psychological difficulties including, depression, anxiety, emotion dysregulation, post-traumatic stress disorder (PTSD), disordered eating, substance abuse, self-harm and suicidality. She has worked in inpatient, outpatient clinic, and private practice settings. Dr. Denniston has also provided clinical supervision to graduate students, post-doctoral fellows, and clinicians in the process of becoming registered psychologists in BC.
Dr. Denniston completed a one-year fellowship at the DBT Centre of Vancouver, during which she received intensive training and supervision in Dialectical Behaviour Therapy (DBT). Dr. Denniston has 10 years of experience providing individual DBT and DBT group skills training to adolescents and adults, through her work at the DBT Centre of Vancouver. During this time, she also provided consultation to family members of those with borderline personality disorder and led DBT skills groups specifically for family and loved ones. In addition to DBT, she is also experienced in providing other evidence-based treatments including, Cognitive Behavioral Therapy (CBT), and Prolonged Exposure (PE) for PTSD. She has recently completed foundational training in providing Cognitive Processing Therapy (CPT) for PTSD. Dr. Denniston is a member of the American Psychological Association, the National Register of Health Service Psychologists, the Canadian Psychological Association, and the British Columbia Psychological Association.
Dr. Denniston has a supportive, validating, and collaborative approach to treatment. Her interpersonal style is warm and non-judgmental. She encourages clients to both accept the present moment as it is and work towards change. She primarily works from a CBT or DBT-informed perspective, but also incorporates mindfulness into her treatment approach.
When she isn't helping people, Dr. Denniston is usually helping animals. She supports animal rescues in the U.S. and Canada, and has spent many years rehabilitating abused and neglected animals. During her spare time, she enjoys spending time with friends and family, hanging out with her 2 rescue poodles, hiking, traveling to new places, and experimenting with cooking.
Dr. Denniston offers services to clients who may benefit from CBT, DBT-informed therapy or prolonged exposure for PTSD. Dr. Denniston is not providing treatment to those in our comprehensive DBT program at this time. However, she is available for individual DBT skills training (mindfulness, distress tolerance, emotion regulation, and interpersonal effectiveness) for those who have a DBT clinician and are awaiting an opening in DBT group skills training. 
The curious paradox is that when I accept myself just as I am, then I can change
To be beautiful means to be yourself. You don't need to be accepted by others. You need to accept yourself
Getting over a painful experience is much like crossing monkey bars. You have to let go at some point in order to move forward