Dr. Karolina Rozworska
We Live What We Teach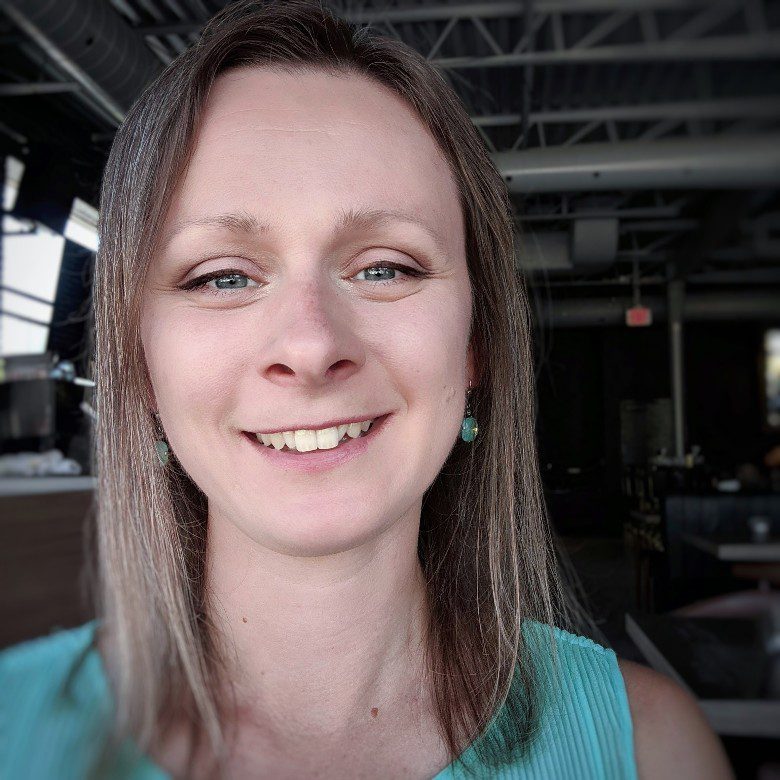 Dr. Karolina Rozworska, R.Psych
| | |
| --- | --- |
| Age group I work with: | Adults 18+ |
| Language(s): | English, Polish |
| Where I offer my services: | Broadway office; online |
| When not at work I am: | Hiking, swimming, backpacking, snuggling with my cat, or tending to my indoor plants |
| Favourite ice cream: | It is difficult to choose just one! Walnut or honeycomb malted milk |
| If I wasn't a therapist I'd be: | Interior designer |
| Book recommendation: | Bulgakov's Master and Margarita |
Please note that Wise Mind Centre is not a vendor of ICBC and WorkSafe BC. Dr. Karolina Rozworska does not accept ICBC or WorkSafe BC referrals.  
Dr. Karolina Rozworska is a registered psychologist in the province of British Columbia (#2799). She provides psychological assessment and individual therapy services to clients facing a diverse range of challenges. These include:
difficulties in managing emotions, impulsive behaviors, self-criticism, and dissociation,
coping with life crises and transitions or general life dissatisfaction,
personality disorders, eating disorders, anxiety, depression, bipolar disorder, psychosis and psychosis-like experiences,
adjustment after a mental health crisis (for individuals who are psychiatrically stable) and adjustment to concussion and other brain injuries,
supporting loved ones with a mental health disorder.
Individual Therapy:
Dr. Karolina aims to help you shape your desired life through therapy. Whether you're facing unexpected stressors, long-standing difficulties, or a period of worsened mental health, she provides practical strategies to overcome them. She partners with you in finding strategies that match your life goals and guides you in applying these strategies to your life.
As a psychologist, Dr. Karolina offers evidence-based therapy interventions backed by rigorous academic research. These include dialectical behavior therapy (DBT), compassion-focused therapy (CFT), and cognitive-behavioral therapy (CBT). Dr. Karolina's approach to therapy centres around collaborative efforts to help you master emotions, break free from unhelpful behaviours, develop effective new behaviours, challenge beliefs that fuel depression or anxiety, improve relationships, and cultivate full engagement in life. Every therapy process is unique to match your personal and family history, strengths, challenges, and broader life context. Dr. Karolina acknowledges the potential impact of discrimination, oppression, and trauma on you and your family, and supports you in building resilience to these external events and shifting the responsibility for them outside of yourself.
Psychological Assessment:
Intake Assessment: Each therapy process begins with an intake assessment, typically spanning one to two sessions. This brief assessment allows Dr. Karolina to craft a customized treatment plan suited to your needs. The outcomes of this assessment are discussed verbally with you and documented in Dr. Karolina's treatment records. Together, Dr. Karolina and you then decide on the therapy goals and plan.
Psychodiagnostic Assessment: This comprehensive psychological evaluation aims to clarify mental health diagnoses and produce an assessment report. During a psychodiagnostic assessment, Dr. Karolina distinguishes between diagnoses that may initially appear similar, ultimately determining which diagnosis aligns with the client's symptoms. Employing a range of methodologies, including detailed clinical interviews, standardized psychological inventories, reviews of previous mental health records or assessments, and interviews with individuals familiar with the client (with written permission), Dr. Karolina ensures a well-rounded perspective for an accurate diagnosis. This diagnostic conclusion is documented in a psychological assessment report, which also includes practical recommendations for addressing the client's difficulties. A feedback session is scheduled to discuss the assessment's outcomes and recommendations.
Background and Experience:
In addition to her role at the Wise Mind Centre, Dr. Karolina works at the Vancouver Coastal Health Mental Health and Substance Use Outpatient Services. She also imparts her expertise by teaching psychological assessment to PhD and Master's students in the Counselling Psychology Program at UBC. She previously spent four years providing comprehensive assessments to patients admitted to the Inpatient Psychiatry Unit at Surrey Memorial Hospital.
Dr. Karolina holds a PhD in Counselling Psychology from the University of British Columbia and a Master's degree in Counselling Psychology from McGill University. Her clinical training includes a year-long doctoral residency at the Ottawa Hospital – a program accredited by the Canadian Psychological Association. She also underwent clinical training at the Douglas Institute for Mental Health in Montreal, the Fraser North Eating Disorders Program, Back in Motion, and the UBC and SFU Counselling Services.
In addition to her clinical work, Dr. Karolina has pursued academic research in emotional functioning within eating disorders and mindfulness interventions for diabetes. She has received numerous federal and provincial awards to support her graduate work, along with a fellowship to work at the BC Ministry of Health as a policy researcher.
Dr. Rozworska offers services in English and Polish.
The curious paradox is that when I accept myself just as I am, then I can change
To be beautiful means to be yourself. You don't need to be accepted by others. You need to accept yourself
Getting over a painful experience is much like crossing monkey bars. You have to let go at some point in order to move forward