Individual Therapy
for Adults and Adolescents
What Can I Expect From Therapy?
In individual counselling and individual therapy, we work with our clients to develop specific goals they want to achieve at the outset of therapy. By conducting in-depth assessment of our clients' experience, we provide tailor-made treatments to meet their individual needs.
Our ultimate goal is to help our clients become their own therapist by teaching them adaptive coping and interaction skills.
We balance this change-based approach in therapy with an acceptance-approach by teaching our clients how to acknowledge what is factual in their lives. We believe that by doing so, clients will have a better chance of improving their quality of life, increasing a sense of mastery in managing difficult emotions, building a life worth living, and thriving at home, school, work place, and in their community.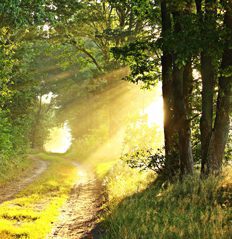 Wise Mind Centre offers evidence-based treatments for a number of psychological concerns to adults and adolescents. These include (but are not limited to) the following:
General Anxiety Disorder
Stress from significant life's challenges (e.g., divorce, marital separation, death of a close family member, marital distress, career disruption, personal injury or illness)
Obsessive Compulsive Disorder
Panic Disorder with or without Agoraphobia
Social Anxiety Disorder
Specific Phobia
Depression
Problems with drinking, using drugs, and gambling
Parenting difficulties
Life transitions
Low self esteem
Difficult interpersonal relationships
Emotion regulation difficulties
Suicidal ideations
Self-harm behaviors/Non-suicidal self-injury
Eating problems
Borderline Personality Disorder
Post-traumatic Stress Disorder
How to Book an Appointment
New Clients
Please complete our online referral form.
You may also book an appointment with some of our clinicians who accept online booking.
Existing Clients
Head to our online booking site to book, modify or cancel an appointment.
The curious paradox is that when I accept myself just as I am, then I can change
To be beautiful means to be yourself. You don't need to be accepted by others. You need to accept yourself
Getting over a painful experience is much like crossing monkey bars. You have to let go at some point in order to move forward