Karen Romanin, R.N.
We Live What We Teach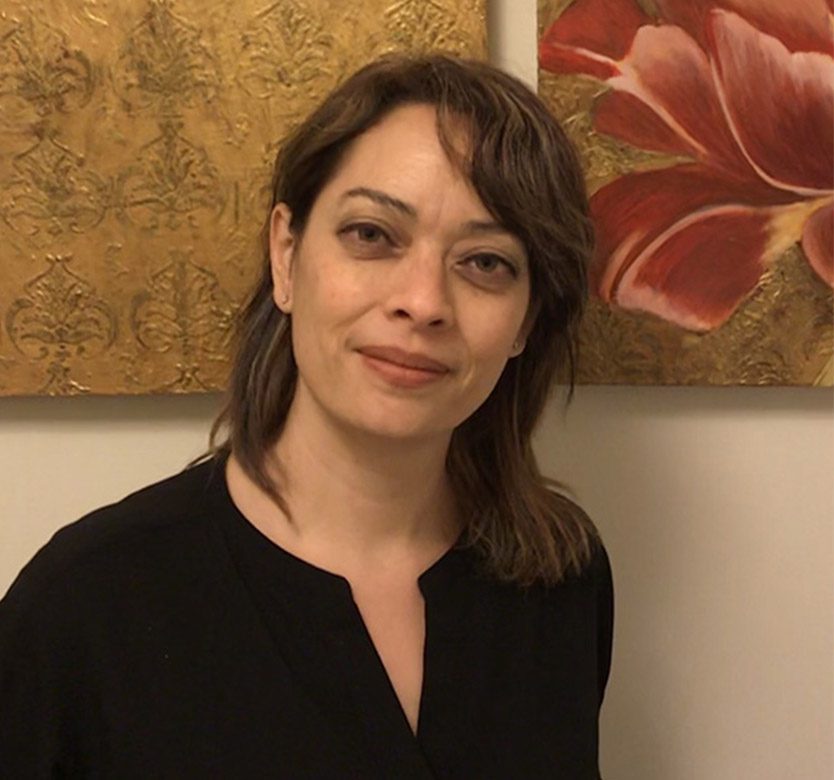 | | |
| --- | --- |
| Age group I work with: | Teens and their families.  |
| Language(s): | English. |
| Where I offer my services: | Online only. |
| Favourite ice cream: | Vegan midnight chocolate. |
| If I wasn't a therapist I'd be: | Garden designer. |
| Book recommendation: |  As a child I found the book, The Secret Garden, very inspiring. I still love it. |
Currently Not Accepting New Clients
Please note that Wise Mind Centre is not a vendor of ICBC and WorkSafe BC. Ms. Karen Romanin does not accept ICBC or WorkSafe BC referrals.
Karen studied nursing and psychology at the University of British Columbia. She has been a psychotherapist at Vancouver General Hospital Mental Health and Substance Use Department for over 20 years. She has had the privilege of working with a wide range of individuals including those managing symptoms of anxiety, depression, emotion regulation difficulties, PTSD, and complicated bereavement. She is the former clinical lead of the DBT program there. Karen also considers herself the lucky mom of two great human beings.
Karen is a co-leader of our multi-family adolescent DBT skills group at the Wise Mind Centre. She also offers clinical consultation to friends and family of individuals suffering from mental illness. If you are interested in making an appointment with her or inquire about her scope of practice, please email us at info@wisemindcentre.com.
The curious paradox is that when I accept myself just as I am, then I can change
To be beautiful means to be yourself. You don't need to be accepted by others. You need to accept yourself
Getting over a painful experience is much like crossing monkey bars. You have to let go at some point in order to move forward