Melanie Adamsons, RCC
We Live What We Teach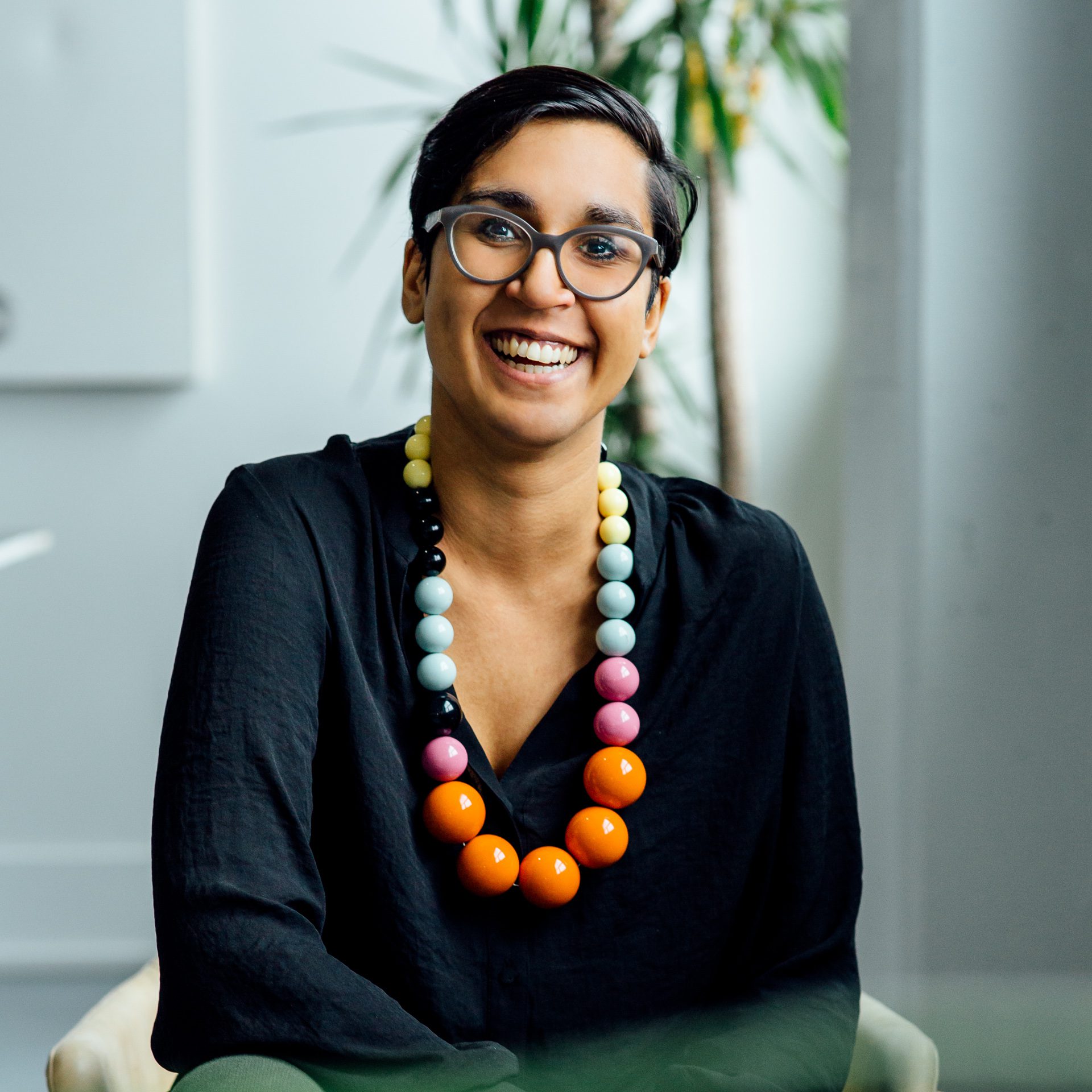 | | |
| --- | --- |
| Age group I work with: | Adults (18 and up) |
| Language(s): | English. |
| Where I offer my services: | Online & In-person. |
| When not at work I am: | Spending time with friends and family, seeing theatre and performance art shows, and going for strolls by the water. |
| Favourite ice cream: | Most ice cream with different types of textures. |
| If I wasn't a therapist I'd be: | Human rights lawyer or theatre critic. |
| Book recommendation: | A Matter of Death and Life by Irvin D. Yalom and Marilyn Yalom |
Please note that Wise Mind Centre is not a vendor of ICBC and WorkSafe BC. Melanie Adamsons does not accept ICBC or WorkSafe BC referrals.
Melanie Adamsons (she/hers) is a Registered Clinical Counsellor with the BC Association of Clinical Counsellors (BCACC). She holds a bachelor's degree from the University of Toronto and a master's degree from the University of Northern British Columbia.
Melanie is passionate about providing person-centered and trauma-informed care to clients with complex mental health needs. She has experience providing compassionate support to those who struggle with mood and anxiety disorders, childhood trauma, borderline personality disorder (BPD), relationship issues, difficulties with emotion regulation, and has a special interest in self-harm behaviours. She believes that people are doing the best they can given their current level of skills and experiences to date. At the same time, she believes that people can always exceed their best in the next moment.
Her interests are in working from a Cognitive Behavioural Therapy (CBT) and Dialectical Behaviour Therapy (DBT) approach and has pursued intensive training through Behavioral Tech for DBT. She has experience facilitating DBT skills groups in private practice and community mental health settings for adults who struggle with BPD and mood disorders.
Melanie has an ongoing commitment to principles of anti-racism and anti-oppression in her clinical practice and appreciates the diversity in client's religious and spiritual beliefs, relationship models, and sexual orientations and practices. She is experienced in working with 2SLGBTQ+ clients.
Outside of the therapy space, she can be found in theatre and performance art spaces, finding fluffy dogs to play with, and reading different memoirs.
The curious paradox is that when I accept myself just as I am, then I can change
To be beautiful means to be yourself. You don't need to be accepted by others. You need to accept yourself
Getting over a painful experience is much like crossing monkey bars. You have to let go at some point in order to move forward