Michelle Hunsche, M.A.
We Live What We Teach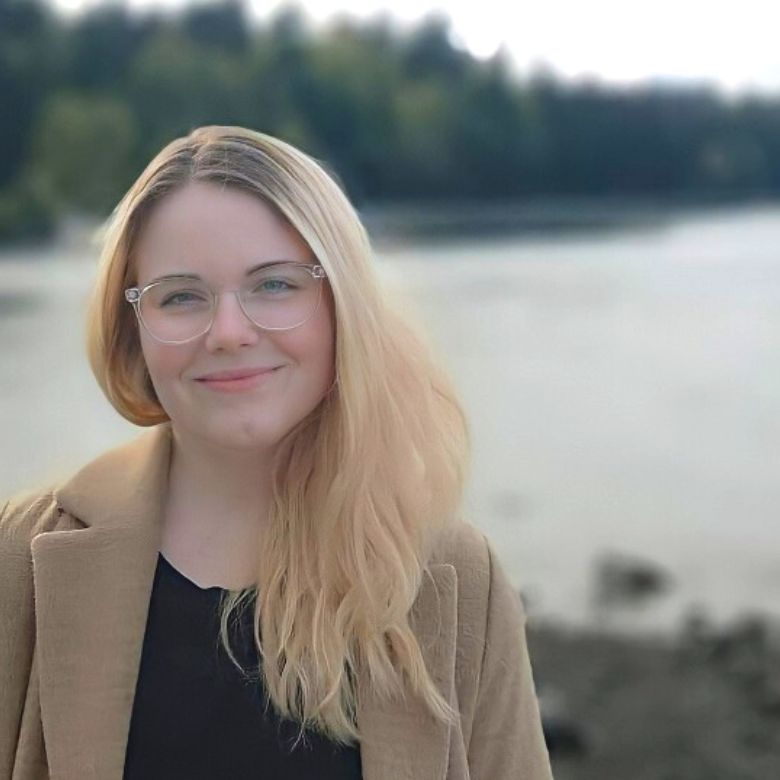 | | |
| --- | --- |
| Age group I work with: | Adolescents and young adults |
| Language(s): | English |
| Where I offer my services: | In-person and via telehealth. |
| When not at work I am: | Exploring the outdoors (hiking and paddleboarding are my personal favourites) or curled up on my couch watching a movie |
| Favourite ice cream: | Lavender earl grey |
| If I wasn't a therapist I'd be: |  A writer. Who knows, maybe someday! |
| Book recommendation: | The Lord of the Rings (I'm on book 4/6 🙂 |
Please note that Wise Mind Centre is not a vendor of ICBC and WorkSafe BC. Ms. Michelle Hunsche does not accept ICBC or WorkSafe BC referrals.
Michelle is a PhD student in the Clinical Psychology program at the University of British Columbia. She believes that a client-therapist relationship built on trust, respect and care is a critical factor in fostering meaningful change, and she strives to prioritize a collaborative and client-centered approach to treatment. Michelle recognizes that each person is a unique constellation of strengths, challenges, and resources, and she seeks to support clients in harnessing those strengths and resources to work towards their goals and build a life that feels meaningful.
Michelle has worked with teens and adults struggling with anxiety, obsessive-compulsive disorder, low mood, and difficulties with interpersonal relationships. Her approach to therapy is grounded in a cognitive-behavioural framework, and she draws on additional evidence-based approaches including dialectical and values-based techniques according to the needs and goals of her clients. In her research, Michelle also works with children, teens and adults on the autism spectrum and has published several peer-reviewed journal articles on how to assess and treat anxiety disorders and obsessive-compulsive disorder in autistic individuals. During her PhD, she has completed practica at BC Children's Hospital (Camp OCD), UCLA MIND Institute (conducting assessments of anxiety disorders in autistic teens and young adults), and the UBC Psychology Clinic. Michelle practices under the supervision of Dr. Debbie Leung at Wise Mind.
Michelle lives and works as an uninvited guest on the traditional, ancestral, and unceded Musqueam, Squamish and Tsleil-Waututh territories. In her spare time, she enjoys hiking, paddle-boarding, and road-tripping across BC.
The curious paradox is that when I accept myself just as I am, then I can change
To be beautiful means to be yourself. You don't need to be accepted by others. You need to accept yourself
Getting over a painful experience is much like crossing monkey bars. You have to let go at some point in order to move forward