Sonia Milani

, M.A.
We Live What We Teach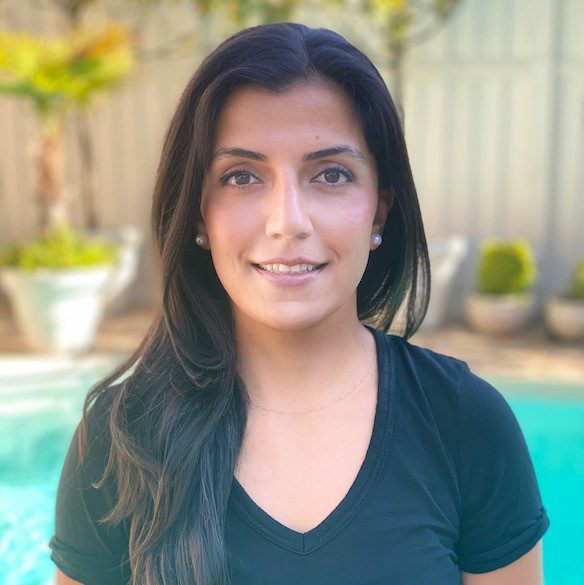 | | |
| --- | --- |
| Age group I work with: | Adults |
| Language(s): | English and Farsi |
| Where I offer my services: | Online and/or In-person at Broadway location |
| When not at work I am: | Playing soccer or beach volleyball |
| Favourite ice cream: | Double chocolate chip |
| If I wasn't a therapist I'd be: | A ski instructor |
| Book recommendation: | Set Boundaries, Find Peace |
Please note that Wise Mind Centre is not a vendor of ICBC and WorkSafe BC.  Ms. Sonia Milani does not accept ICBC or WorkSafe BC referrals. 
Sonia is a PhD student in the Clinical Psychology program at the University of British Columbia.
In her training thus far, Sonia has worked with adults struggling with anxiety, obsessive-compulsive disorder, depression, trauma, and difficulties with interpersonal relationships. Within therapy, she primarily draws from evidence-based approaches, including Cognitive Behavioural Therapy and Dialectical Behaviour Therapy, and strives to prioritize a collaborative and client-centered approach to treatment. Sonia believes that fostering a genuine, respectful, compassionate, and trusting therapeutic relationship promotes acceptance and growth for each client. She aims to provide a flexible and adaptable therapy experience that is tailored to the client's needs and goals. She welcomes diversity and provides a safe and non-judgemental space to ensure that her client's feel heard and understood. Sonia is committed to working with clients towards leading fulfilling and meaningful lives.
Sonia practices under the supervision of Dr. Debbie Leung at Wise Mind Centre.
The curious paradox is that when I accept myself just as I am, then I can change
To be beautiful means to be yourself. You don't need to be accepted by others. You need to accept yourself
Getting over a painful experience is much like crossing monkey bars. You have to let go at some point in order to move forward