Dr. Sumin Na
We Live What We Teach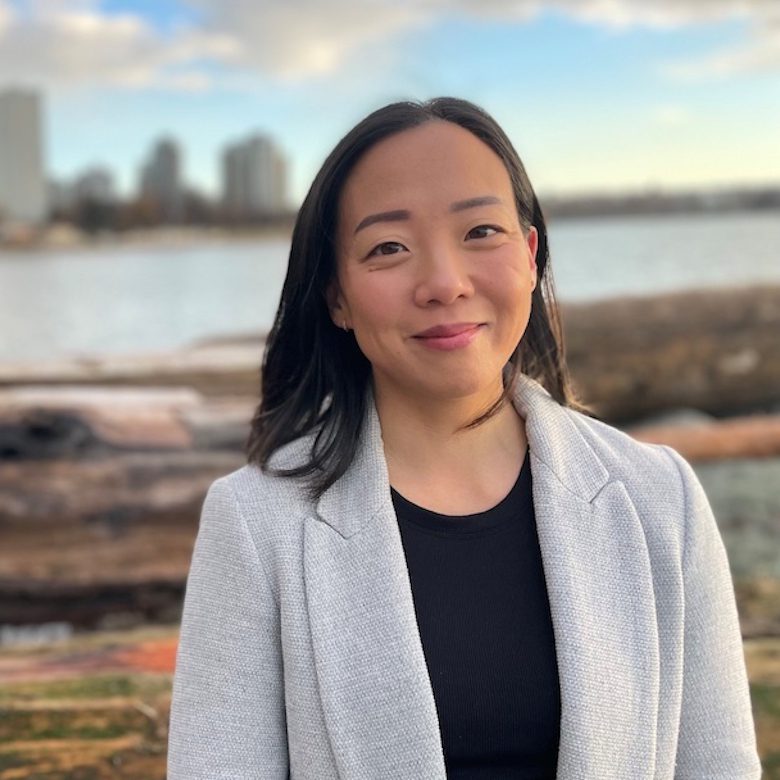 Age group I work with:

Adults (18 and up)

Language(s):

English,

conversational Korean

Where I offer my services:

Online and/or In-person at Broadway location

When not at work I am:

In the park or beach with my doggy.

Favourite ice cream:

Chocolate hazelnut.

If I wasn't a therapist I'd be:

Pastry chef

Book recommendation:

Permission to Come Home by Jenny Wang
Please note that Wise Mind Centre is not a vendor of ICBC and WorkSafe BC. Dr. Sumin Na does not accept ICBC or WorkSafe BC referrals.
Dr. Sumin Na is a Registered Psychologist with the College of Psychologists of British Columbia (CPBC #2444). She provides individual psychotherapy to adults, working with those experiencing depression, anxiety, post-traumatic stress disorder, emotion regulation difficulties and mild to moderate disordered eating. She also works with individuals experiencing life transitions, relationship and work-related stressors and those who are looking to have a better understanding of themselves. She is particularly passionate about providing culturally responsive services to racialized individuals, including immigrants, refugees and other historically marginalized populations. She is LGBTQ+ friendly.
Sumin believes that a genuine and accepting therapeutic relationship is the foundation for change. Her approach to therapy is culturally informed, anti-oppressive and integrative. She strives to have a contextual (e.g., historical, societal, familial, current environment) understanding of the client's concerns, and tailors her approach to fit the client's needs.
Evidence-based therapies including, cognitive behavioural therapy (CBT), dialectical behaviour therapy (DBT), and acceptance and commitment therapy (ACT) are some of the approaches Sumin uses in therapy. As a trained yoga teacher, she integrates mindfulness and self-compassion interventions when appropriate. She uses prolonged exposure (PE), and she is an approved cognitive processing therapy (CPT) provider for the treatment of PTSD. She has experience working with refugees, first-responders and veterans for the treatment of PTSD.
Sumin completed her Ph.D. in Counselling Psychology at McGill University and her Master's Degree in Clinical Psychology at the University of Victoria. She completed her Clinical Psychology Residency at Vancouver Coastal Health, where she received training at UBC Hospital, working with individuals with severe mood disorders and psychosis, and at St. Paul's Hospital, providing therapy to those struggling with chronic pain, eating disorders, and chronic health conditions. She has worked in hospital, community mental health and university counselling settings in Vancouver, Montreal and Toronto.
The curious paradox is that when I accept myself just as I am, then I can change
To be beautiful means to be yourself. You don't need to be accepted by others. You need to accept yourself
Getting over a painful experience is much like crossing monkey bars. You have to let go at some point in order to move forward